Meet Cory.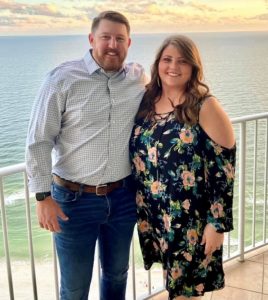 Cory Coffman graduated from Mississippi State University with a Sociology degree.
In 2004, he started a part-time job at The Baddour Center where he helped facilitate recreation opportunities for individuals with intellectual and/or developmental disabilities, including taking residents into the community for fun activities and coaching different Special Olympic teams.
That grew to a full-time job as a Case Manager in 2007 and eventually led him to become the Program Director of CLIMB in 2018. His favorite aspect of working at CLIMB is providing new and fun opportunities which allow the participants to grow and have new experiences.
Cory married his wife Rainey in 2011. They live in Southaven, Miss., with their two dogs Auggie and Ziggie. When Cory is not at work or spending time with his family, he enjoys playing and watching sports, going to concerts, hanging out with friends, and anything outdoors.
Welcome to Cory's Corner.
We are having so much fun and seeing wonderful growth in the individuals we serve at CLIMB! In order to share the beautiful, smiling faces we see with the world, we decided to start Cory's Corner – a blog that will give you a glimpse into not only CLIMB's day-to-day activities but also our corner of the northwest Mississippi community. We encourage you to follow along our journey by checking back here each month. Look for the blog posts titled Cory's Corner. If you have questions about CLIMB's programming or services, please contact Cory to learn more!