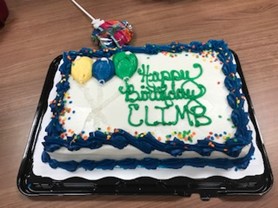 Blow up the balloons, cue the confetti, and eat yummy cake! This month, we are thrilled to celebrate THREE years of Community Living in Mississippi – Baddour (CLIMB)!
The old saying is true: the more, the merrier! We love to have fun, and we would be happy to talk to you (or someone you know) about joining us at CLIMB.
If you or someone you know is interested in the services we provide at CLIMB, don't hesitate to reach out to Cory Coffman at 662-366-6941.